Our Irish Creme de Menthe Cocktail Recipe is a delightful way to celebrate the holidays or it makes the perfect dessert! Creme de Menthe Cocktails are a lovely way to celebrate special moments in life. I love it.
Cocktails with Creme de Menthe and Rumchata together make such a lovely beverage! Plus, a little secret we added RumChata and Baileys Irish Cream with our Creme de Menthe. Enjoy! 🙂
Connolly Irish Creme de Menthe Cocktail Recipe
Our Irish Creme de Menthe Cocktail Recipe is a spin off of a Irish Holiday beverage called Connolly's Irish Connection . Since I happen to be Irish and my mothers maiden name is Connolly, I figured this drink just had to be made.
So, the next stop in our Christmas Culinary Journey around the World is Ireland.
Ingredients Irish Creme de Menthe Cocktail
half and half
Bailey's Irish Cream
RumChata
Green Creme de Menthe
ice cubes
fresh mint to garnish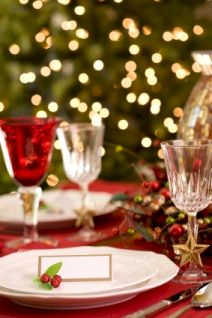 Christmas in Ireland:
• Christmas Eve after home had been decorated with laurel, holly and ivy. Geese, ducks, great sides of beef, sheep and pork were turned on the roasting spit in the halls of chieftains in early Christian and medieval times.
• In later centuries, the spit had become the kitchen oven and, by the late 18th century, vegetables and fruits began to feature more heavily on the table during the Irish Christmas.
• Irish Christmas recipes didn't come in beautiful books filled with pretty pictures. They didn't need to. The winter festival was a time to celebrate using cooking methods that had been handed down, usually orally, through the generations.
• Recipes using beef suet, mixed dried fruit and whiskey in cakes and puddings not terribly dissimilar to those that make an appearance on our modern festive tables every year started to acquire a seasonal status.
• Preparations began weeks in advance for these cakes and puddings.
Some of the ways that Christmas is celebrated in Ireland:
• An advent wreath was an important part of Catholic preparation for Christmas. The wreath is made of greenery twisted in a circle with four candles set equidistant. A candle is lit at the beginning of each of the four weeks of advent, until all four candles are lit in the final week before Christmas.
• Candle in the window. It is traditional in Irish homes to set a candle in the front window on Christmas eve. It is said to welcome weary travelers in search of a resting place, such as Mary and Joseph were in Bethlehem all those years ago.
• Christmas in Ireland includes attending midnight mass. The crisp cold sky above, the bright lights of the church welcoming you in. There are many Irish carols and hymns which are traditional at Christmas time.
• Finally, you can toast the arrival of the Christmas season with the traditional Gaelic greeting;' Nollaig Shona Duit!' (pronouned no-leg hun-na ditch). It means simply, Happy Christmas to you! Perfect to toast with our Irish Creme de Menthe Cocktail!
More Winter Beverages
• Cranberry Pomegranate Cocktails
• Irish Coffee with Baileys and Kahlua
Yield: 2
Irish Creme de Menthe Cocktail Recipe
Our Irish Creme de Menthe Cocktail Recipe is a delightful way to celebrate the holidays or it makes the perfect dessert!
Ingredients
3 ounces half and half
1 ounce Bailey's Irish Cream
1 ounce RumChata
1 ounce Green Creme de Menthe
1 cup ice cubes
fresh mint to garnish
Instructions
Combine half and half, Bailey's Irish Cream, RumChata, Green Creme de Menthe in a shaker; shake to combine.
Divide ice cubes into serving glasses, evenly divide and pour shaker mixture over ice.
Garnish with mint leaves.
Serve and Enjoy your Irish Creme de Menthe Cocktail Recipe!
Nutrition Information:
Yield:
2
Serving Size:
1
Amount Per Serving:
Calories:

219
Total Fat:

6g
Saturated Fat:

4g
Trans Fat:

0g
Unsaturated Fat:

2g
Cholesterol:

20mg
Sodium:

34mg
Carbohydrates:

15g
Fiber:

0g
Sugar:

15g
Protein:

2g
Some ideas for creating a Traditional Irish Christmas table:
• Don't have turkey. Although most Irish families now have turkey for their Christmas dinner, it is a custom we have imported from the USA in the twentieth century. Goose or ham would be a more traditional choice for your Christmas roast.
• Do have champ. Serve your potatoes as 'champ.' Champ is a form of mashed potatoes which is unique to Ireland. Add a handful of chopped scallions (spring onions) to a large bowl of mashed potato. Serve with a large knob of butter melting over the top. Delicious!
• Bring the Cabbage and Bacon. For greens, try cabbage with a little bacon. Boil or steam some cabbage, fry a little chopped bacon in a separate pan, and then add the two together. Sauté for a couple of minutes and serve.
• Make whiskey Christmas cake. It makes a truly Irish winter desert. Whiskey cake can last for months, so this is one part of your dinner you can prepare well in advance! Give this recipe a try.
• Make barmbrack. This bread is a delicious, warming snack to serve at any time of day. Barmbrack is a traditional Irish currant loaf, slightly sweet and served toasted with butter – and a cup of tea alongside.
Irish Creme de Menthe Cocktail Recipe is a lovely addition to any celebration & a look at an Traditional Irish Christmas!
One more thing before you go…
We love creating recipes and sharing our adventures with you, so if you can do us a huge favor it'd really support us! It's easier to stay motivated to share our best with you when we hear from you! We adore our readers and it really makes our day to get comments, social tags/shares, or pins that you save for later to share with your family and friends.
Our hearts sing when you do.
We SEE you and we do our very best to respond to all the love! It also amps up our mo-jo so we get lots of awesome things done around here. Please reach out if you have questions or comments via our email: ruthie@cookingwithruthie.com. We're excited to see you again soon!
Cooking with Ruthie on Instagram
Cooking with Ruthie on Pinterest
Cooking with Ruthie on Facebook
Thanks for sharing in the CWR blog-love!
Love Always,
Ruthie & Madeliene
For more information click here: Irish Christmas and Hollidappy
Title:
Irish Creme de Menthe Cocktail Recipe
Mentions:
baileys irish cream, green creme de menthe, half and half, rumchata
Keywords:
Irish Creme de Menthe Cocktail Recipe
Last Updated:
March 26, 2023