What's Cooking… in your kitchen (week 23)
A Weekly Dinner Menu Round-Up
Sometimes we all need a little help figuring out what to make for dinner!  What's Cooking… in your kitchen, is a Dinner Menu Round-Up that will help take the guess work out of dinner!
Monday:  Look at this yummy dinner from A Spicy Perspective
Crispy Baked Chicken
Tuesday:  Did y'all try this soup yet??  It's so quick and easy– not to mention fabulous tasting!
Winter Vegetable and Turkey Soup
Wednesday: Holy Moly…. look how delicious this looks from Budget Gourmet Mom
Blackened Chicken with Avocado Citrus Salsa
Thursday:  This looks like a perfect week night meal from Love Grows Wild
Spaghetti Sauce with Italian Sausage
Friday:  Date night/ family pizza night/ leftover night…. in other words, TAKE THE NIGHT OFF 🙂

Saturday:  So, I'm sort in love with chocolate and cherries— and pretty much these muffins from Inside Brucrew Life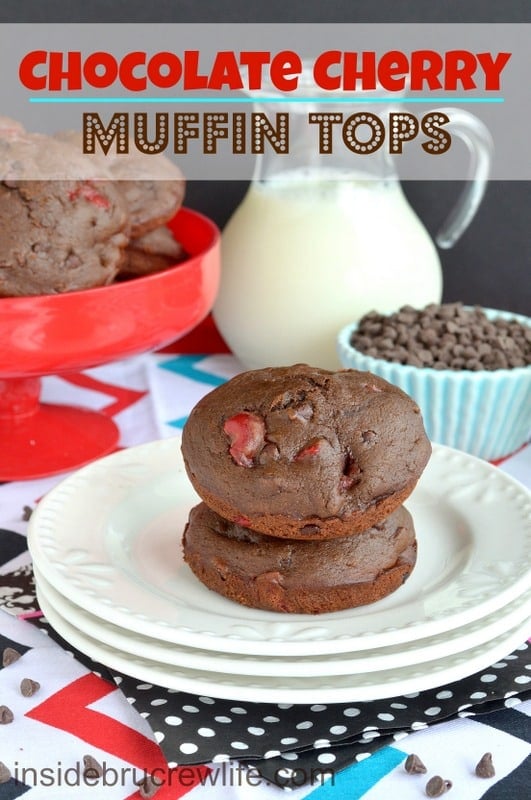 Chocolate Cherry Muffin Tops
Sunday:  Love, love, love a crockpot meal on Sundays… this one rocks- by the way!
Dessert:  This desert is to die for— serious.  SO easy and it's always a crowd pleaser 🙂
Ideas for What's Cooking in your Kitchen!!
If you're new to my site… let's stay connected!!  Keep in touch with me on Facebook, Twitter, or Pinterest
Happy Cooking and I hope you all have a wonderful Monday!!
Love,
Ruthie (edit)