What's Cooking in your kitchen?

A Weekly Dinner Menu Round-Up



Sometimes we all need a little help figuring out what to make for dinner!  What's Cooking… in your kitchen, is a Dinner Menu Round-Up that will help take the guess work out of dinner!
Monday:  I thought this recipe from What's Cooking Chicago looked divine… BUT, I'm also a pasta addict!!
Tuesday:     I LOVE a good Shrimp Gumbo!  Check this one out from Carzy Cook.com
Wednesday:  Here's a yummy one from WCw/R this past week… Summer Garden Pasta!
Thursday:  Here's another pasta dish that just looks mouthwatering from Your Home Based Mom !!
Friday:  Date night/ family pizza night/ leftover night…. in other words, TAKE THE NIGHT OFF!!

Saturday:  I've just got to make this breakfast from Six Sisters Stuff for my assigned meal at our family reunion!! YUM!
Overnight Baked Caramel French Toast

Sunday:  These shrimp tacos by My Baking Addiction.com look fabulous AND with lime!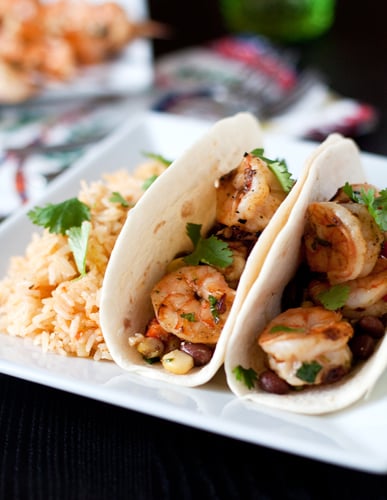 Dessert:  Healthy Cheesecake?!?!  I'm all about that… check out this recipe from Oikos !!
Ideas for What's Cooking in your Kitchen!!
If you're new to my site… let's stay connected!!  Keep in touch with me on Facebook, Twitter, or Pinterest
Happy Cooking!!
Love,
Ruthie