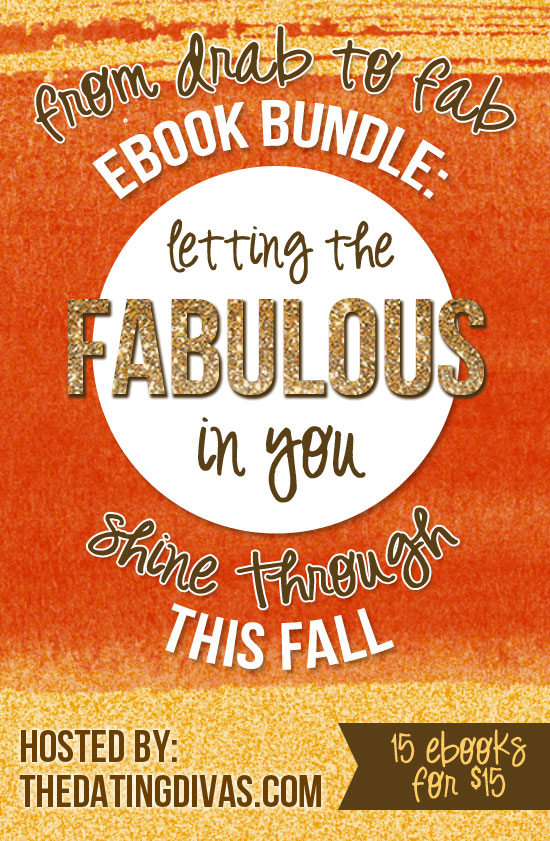 Hang onto your hats, because we have the DEAL of all DEALS for you today!! This offer is only live for FIVE DAYS… so be sure to get in on it! Read on for all of the details!
We want to bring out the FABULOUS in all of you! With the help of a bunch of our amazing blogger friends, we gathered up 15 of our favorite ebooks – and we're offering a KILLER deal on them. The focus of this particular ebook bundle? To bring out the FABULOUS in YOU!
From improving your hairstyle, wardrobe, or marriage, to releasing weight and eating healthier for YOU to wowing the holiday company with delicious food and gifts and improving your family life with family dinner, delicious cookies, a more organized home, and fun journaling time with your kids… this ebook bundle is for you!
The Drab to Fab Ebook Bundle: Letting the Fabulous In You Shine Through this Fall includes 15 ebooks for just $15!!!! That's a steal! With individual prices ranging from $2.99 to $37, this is one deal you just can't pass up.
This collection is only available from 8 a.m. PST on October 15th to 8 a.m. PST on October 20th. There will be no late sales offered.
Click here to view more details
Click here to view more details
**Remember, this deal only lasts FIVE DAY!**
Hurry & grab your bundle today!
Title:
From Drab to Fab Ebook bundle
Keywords:
From Drab to Fab ebook bundle
Last Updated:
October 15, 2013